What is the Mediterranean Diet?
The word "diet" has come to mean "weight loss diet" for many people. It is, in fact, a term that refers to the way you eat. It doesn't matter whether you choose healthy foods that promote health and well-being or prefer ultra-processed, fatty, sugar-filled foods. Either way, your food choice would be referred to as your diet. If you apply this way of thinking to the Mediterranean Diet, it is how people eat in that part of the world. It is not a diet formulated by science for a specific purpose. It is a diet that has evolved over thousands of years to keep people fed and nourished. It is a diet based on fresh local produce and making the most of simple ingredients when they are at their best. Most meals are plant-centric. Whole grains, legumes, and vegetables are the heroes of your meal. Meat, fish, and chicken play a supporting role, adding protein and flavor to your dishes. The food is nutritious and satisfying. Enjoying Everything in moderation comes naturally because your body receives all the energy and nutrients needed to function at its best. The Mediterranean way of eating is not restrictive; Everything is allowed. It is a diet that encourages you to live your life to the fullest, enjoying every meal and socializing guilt-free with friends and family.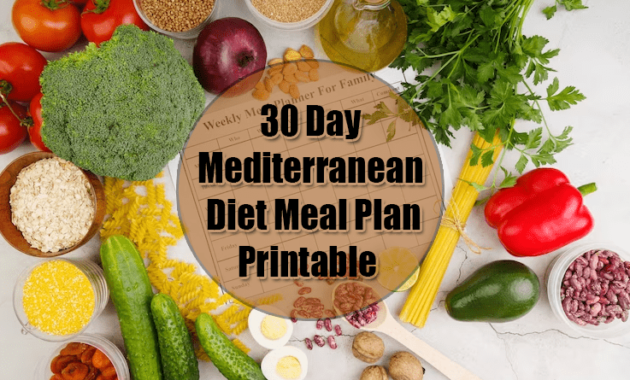 The healthy Mediterranean lifestyle
The communities of the Mediterranean have a holistic approach to life. Diet is only a part of the bigger picture. People have strong social connections, which helps to improve both physical and mental health. It has been shown that being involved in your community and regularly visiting with friends and family can increase your longevity by up to 50%. It can also help to keep depression and anxiety at bay and strengthen your immune system. Sitting down to a leisurely meal with family daily and sipping a glass of red wine can do wonders for your overall well-being. Daily physical activity is a built-in feature of the Mediterranean lifestyle. People walk or cycle to work instead of spending hours in the car. They walk down the road to buy the fresh ingredients for their next meal, stopping to chat with friends they meet. The people living in this region know the benefits of downtime. They take more time off for vacations than the average American. And a midday meal away from their desks, spent with family, is an integral part of their day. It is a way of managing stress that comes naturally to them.
The health benefits of the Mediterranean Diet
Scientific research continues to show that the Mediterranean diet brings more to the table than delicious food. The people who live in countries bordering the Mediterranean are healthier and live longer than people living in other parts of the world. The full benefits will be achieved if the holistic lifestyle is embraced, but the diet alone offers many health benefits:
Longevity – The Mediterranean Diet reduces overall mortality by 9%.
Reduced risk of cardiovascular disease – The fiber-rich foods and healthy fats that make up the Mediterranean Diet help to mitigate the risk factors associated with heart disease, including lowering LDL (bad) cholesterol, raising HDL (good) cholesterol, managing weight, and lowering blood pressure.
Lower risk of depression – Unsaturated fatty acids and plant food nutrients help prevent depression.
Can prevent the onset of Type 2 Diabetes – The risk of developing Type 2 Diabetes when you eat according to the Mediterranean dietary principles is reduced by up to 50%.
Reduces the risk of some cancers – Colorectal, lung, liver, and breast cancer rates are significantly lower in Mediterranean countries than in other parts of the world. It is interesting to note that when people move to other countries and adopt their eating habits, the incidence of these cancers rises.
Improved cognitive function – Scientific studies have shown that the Mediterranean Diet can improve cognitive function and reduce the risk of dementia and Alzheimer's.
Use our recipes to dish up a plate full of health and well-being. Support your physical and mental health with fresh, wholesome ingredients in the right proportions, with a dash of healthy fats for good measure.
Embrace the principles of the Mediterranean Diet.
People living in different regions of the Mediterranean Basin have different eating styles and varied food preferences. The fresh ingredients available are not the same from one area to the next, but they share the basic principles of the Mediterranean Diet. The meals the Mediterranean people eat are mostly plant-based. The ingredients for creating meals are in-season, fresh, and locally sourced. The focus is on unprocessed foods, including whole grain cereals and fresh fruits and vegetables. Olive oil is the main source of added fat, with more healthy fats coming from fish, nuts, and seeds. Dairy is consumed in moderation, focusing on fermented products like cheese and yogurt. And red meat and red wine are enjoyed only in moderation. In combination, these dietary guidelines bring to the table the best nature has to offer. When we eat according to these principles, our taste buds are satisfied, our bellies are full, and our bodies are well-nourished.
Eat more plants
Vegetables, fruits, legumes, cereals, nuts, and seeds form the basis of the Mediterranean diet. At least three-quarters of your plate will be filled with plant-based foods. They are rich in fiber, vitamins, minerals, and phytonutrients, which all have health and disease-prevention benefits. Fiber helps to prevent constipation. It also slows down the release of sugars into the blood, helping to control blood sugar levels and prevent the onset of Type 2 Diabetes. Soluble fiber binds to cholesterol and prevents its absorption into the blood. It, therefore, helps to lower blood cholesterol levels and prevent heart disease. The micronutrients support all biochemical processes in the body. They extract energy from food, boost the immune system, and control inflammation. They also help lower your blood pressure and reduce cancer risk.
Eat what is fresh and in season.
When you eat fresh, seasonal produce, you maximize the nutrition those foods offer. The less time between harvesting and eating, the better. The nutritional value of plant foods starts to decline as soon as they are removed from the earth or the plant on which they grow. It is even better if they come from local sources and have not had to spend time in storage or transit. The more time spent out of the ground or off the plant before being eaten, the more nutrients are lost.
Choose whole grains
Unprocessed and whole-grain carbohydrates provide energy to the body in the form of starch, vitamins, and minerals, as well as soluble and insoluble fibers. Whole wheat pasta, couscous, barley, bulgar, and polenta are commonly used in Mediterranean cuisine. They take a lot longer to be digested than refined carbohydrates. They are released more slowly into the blood through glucose, resulting in a gentle rise in blood sugar levels and, therefore, lower insulin levels. Including whole grains in your diet has been shown to reduce the risk of obesity, heart disease, certain cancers, and Type 2 Diabetes.
Enjoy healthy fats
Monounsaturated fats are found in olives, olive oil, avocado pears, dark, oily fish, nuts, and seeds. They offer protection against heart disease by lowering total and LDL-cholesterol levels and increasing HDL-cholesterol levels. They have anti-inflammatory properties, helping to control inflammation in the body, which underlies many health conditions, including obesity, dementia, and arthritis. Most of the fats in a Mediterranean-style diet come from foods rich in these essential fats.
Eat fish twice a week.
Regarding animal protein sources, fish is the focus of the Mediterranean Diet. Whether it is dark, oily fish, like tuna, trout, salmon, sardines, or mackerel, or white fish, such as halibut, hake, sole, or whiting, the goal is to include fish in your menu at least twice a week. Dark, oily fish is an excellent source of omega-3 fatty acids, which help to lower cholesterol levels and protect the body against inflammation.
Cook vegetarian meals twice a week.
Legumes, in the form of beans, lentils, and chickpeas, are frequently used as a plant source of protein. They are incredibly versatile. They can be used in pasta dishes, stews, soups, or pureed to make dips and spreads, such as hummus. They are a source of low GI carbohydrates, protein, and soluble fiber. They help control blood sugar levels and reduce the risk of colon cancer and cardiovascular disease. If you enjoy these nutritional powerhouses, you are not limited to including them only twice a week. You can eat them as often as you like. If they are new to you, start experimenting with our tasty, legume-based meals. You can soak and cook them from scratch, but the tinned options are just as good and much quicker to prepare. Just remember to rinse them well to remove the salt.
Cheese and yogurt in moderation
Small portions of cheese and yogurt are included in the Mediterranean diet. Milk is not routinely consumed in this region, but a small amount of the fermented products is eaten daily. It could be some Greek yogurt for breakfast and a small portion of cheese as a snack or to add flavor to a salad. The fermentation process makes these products more gentle on the digestive system by reducing the amount of lactose in them. They also provide a source of beneficial bacteria for gut health. A healthy gut has been shown to have health benefits throughout the body. An unhealthy gut has been linked to weight gain/loss, Type 2 Diabetes, heart disease, brain function problems, and depression and anxiety.
Limit red meat
Very little red meat is eaten in the Mediterranean diet. It is only in small amounts when it is part of a meal. Reducing how much red meat you eat decreases the amount of saturated fat in the diet. Saturated fat provides the building blocks for cholesterol. While we need some cholesterol in our blood to make hormones and other structures, consuming too much has been linked to heart disease.
Enjoy a glass of wine.
If you enjoy a glass of wine with your meal – especially red wine – you can continue drinking it. But it is not an essential component of the Mediterranean Diet. You don't have to start drinking if it is not for you. The antioxidants in red wine have been shown to reduce inflammation in the body and reduce the risk of heart disease.
Moderation is key
Everything is allowed in the Mediterranean Diet, even cake. But only in moderation. The people of this region understand that too much of a good thing is bad for their health. That includes the good foods, too. Eating too many calories causes weight gain and disease, even if those calories come from healthy foods.
Foods to focus on
Foods to limit
When you move away from boxed processed foods and
fill your pantry with colorful, fresh ingredients, you are
opening up a world of tasty opportunities. Choosing
seasonal foods mean that your culinary creations change
with the seasons, offering you a wide variety of foods and
flavors. Choose from:
All fresh vegetables – especially lots of greens and
tomatoes
All seasonal fruits
Fresh herbs for lots of zesty flavor
The best quality, cold-pressed, extra virgin olive
oil
Garlic
All nuts and seeds
Greek yoghurt
Cheese
Oily fish, such as salmon, sardines, mackerel, and
trout
All legumes

The Mediterranean
The diet allows for most
foods to be included
from time to time.
But certain foods
should be limited:
All refined
carbohydrates,
such as white
bread, white
pasta, foods
made with
white flour
Red meat
Processed deli
meats
Sugary foods,
such as
sweets,
chocolates,
and cold
drinks
Excessive
alcohol
Refined seed
oils
A note on olive oil
Olive oil is the primary source of added fat in the Mediterranean Diet. It is used for cooking food, as a salad dressing, drizzled over roasted vegetables, and used in place of butter on bread. It is a source of unsaturated fats, especially monounsaturated fats. They help lower cholesterol levels and reduce chronic inflammation. Use the best quality, cold-pressed, extra virgin olive oil you can buy.
The Mediterranean Diet for Health and Longevity
The Mediterranean Diet is healthy eating at its best. It balances unrefined carbohydrates, lean proteins, healthy fats, and nutrient-dense, fresh seasonal produce. Meals cooked according to the Mediterranean Diet principles are full of intense natural flavor. These principles guide our recipes so you can cook great-tasting meals for your family and friends. Not only will your food be delicious, but it will be full of healthful ingredients, putting you on the path to good health and longevity.
30-Day Meal Plan Mediterranean Diet
B. Breakfast L. Lunch D. Dinner
Day 1
Day 2
Day 3
Day 4
Day 5
B. Honey-Sweetened
Greek Yogurt
L. Pan-Crisped
Mushroom Gnocchi
Salad
D. Olive B
B. Fruity Breakfast
Couscous
L. Curried Duck &
Winter Vegetables
D. White Bean,
Zucchini & Squash
Casserole
B. Fruity YogurtTopped Avocado
Salad
L. Spicy Mackerel &
Kelp Bowls
D. One-Pan Chicken
Pecan Bake
B. Spanish Style
Toasted Tomato
Baguettes
L. Balsamic-Dressed
Calamari Salad
D. Ricotta Salata
Pasta
B. Swiss Chard
Breakfast Pizza
L. Fresh Mint &
Toasted Pita Salad
D. Greek-Style PanRoasted Swordfish
Day 6
Day 7
Day 8
Day 9
Day 10
B. Mediterranean
Breakfast Panini
L. Zesty Lettuce
Wrapped Chicken
Gyros
D. Two-Way Tilapia
Fillets
B. Zesty Fruit Parfaits
L. MediterraneanStyle Tuna Salad
D. Lemon Simmered
Chicken & Artichokes
B. Salmon & Swiss
Chard Crepes
L. Yam & Bean
Bowls
D. Very-Berry Sweet
Chili Salmon Fillets
B. Avocado Topped
Curry Shakshuka
L. Avocado Tossed
Shrimp Salad
D. Italian-Style
Slow Cooker
Chicken
B. Pan-Fried Haloumi
& Greens
L. Turkish-Style
Grilled Meatballs
D. Asian-Style Cod
Bake
Day 11
Day 12
Day 13
Day 14
Day 15
B. Breakfast Egg &
Bean Cups
L. Choriatiki Salad
D. Crispy Chicken
B. Breakfast Surf &
Turf
L. Herb-Marinated
Chicken & Radish
Salad
D. Herb-Infused
Seafood Paella
B. Herb Encrusted
Italian Omelet
L. Coconut-Marinated
Salmon Bowls
D. Cauliflower Steaks
& Romesco Sauce
B. Pumpkin-Spiced
Autumn Quinoa
L. Curried Duck &
Winter Vegetables
D. Cinnamon
Glazed Halibut
Fillets
B. Quick & Easy Ham
& Eggs
L. Curried Chickpea
Burgers
D. Stir-Fried Chicken
& Barley
Day 16
Day 17
Day 18
Day 19
Day 20
B. Honey-Sweetened
Greek Yogurt
L. Fresh Mint &
Toasted Pita Salad
D. Nutty Butternut
Couscous
B. Fruity Breakfast
Couscous
L. Zesty Scallops &
Pasta
D. Ouzo & Orange
Glazed Duck
B. Fruity YogurtTopped Avocado
Salad
L. Spicy YogurtMarinated Chicken
Skewers
D. Thai-Spiced Crispy
Mackerel Fillets
B. Spanish Style
Toasted Tomato
Baguettes
L. Yam & Bean
Bowls
D. Lemon
Simmered Chicken
& Artichokes
B. Mediterranean
Breakfast Panini
L. Croatian DoubleCrusted Vegetable
Tart
D. Greek-Style PanRoasted Swordfish
Day 21
Day 22
Day 23
Day 24
Day 25
B. Zesty Fruit Parfaits
L. Pan-Crisped
Mushroom Gnocchi
Salad
D. Olive Baked Cod
Fillets
B. Salmon & Swiss
Chard Crepes
L. Greek-Style
Chicken Couscous
D. One-Pot Curried
Halloumi
B. Avocado Topped
Curry Shakshuka
L. MediterraneanStyle Tuna Salad
D. One-Pan Chicken
Pecan Bake
B. Pan-Fried
Haloumi & Greens
L. Avocado Tossed
Shrimp Salad
D. Italian-Spiced
Mushroom
Beanballs
B. Breakfast Egg &
Bean Cups
L. Yogurt-Topped
Squash Fritters
D. Ground Turkey
Mince
Day 26
Day 27
Day 28
Day 29
Day 30
B. Herb Encrusted
Italian Omelet
L. Coconut-Marinated
Salmon Bowls
D. Vegetable & Herb
Chicken Cacciatore
B. Pumpkin-Spiced
Autumn Quinoa
L. Ground Turkey
Patties in Green Sauce
D. Crispy vegetable
Paella
B. Quick & Easy Ham
& Eggs
L. Healthy Tuna &
Bean Wraps
D. Traditional Greek
Wine Braised Octopus
B. Breakfast Surf &
Turf
L. Herb-Marinated
Chicken & Radish
Salad
D. Herb-Infused
Seafood Paella
B. Mediterranean
Breakfast Panini
L. Zesty Lettuce
Wrapped Chicken
Gyros
D. Two-Way Tilapia
Fillets